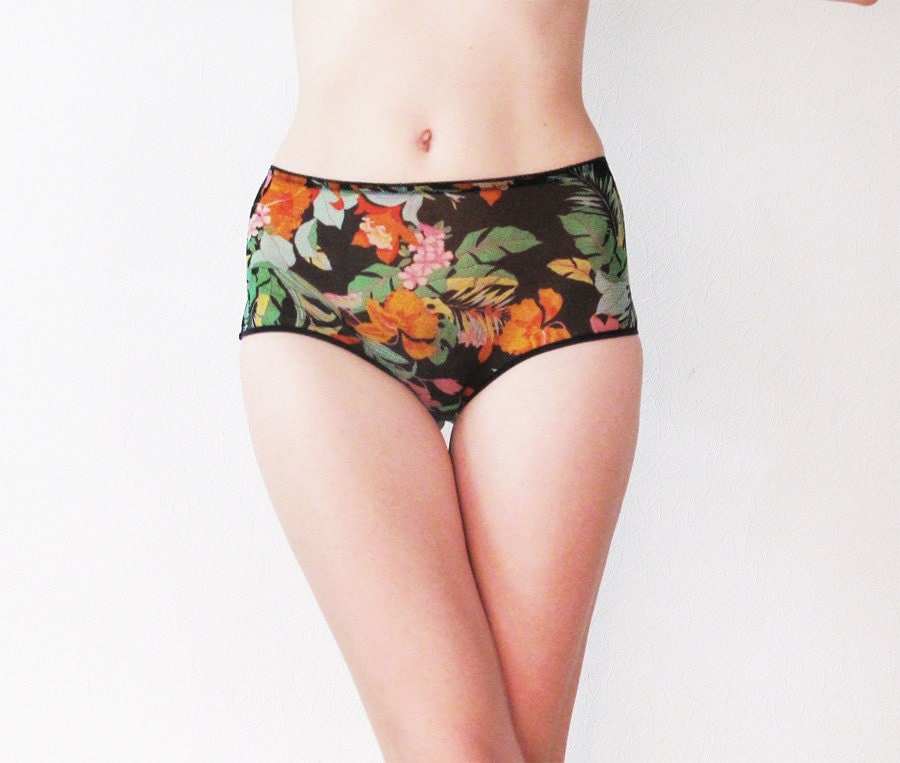 Check out these super pretty undies by
Hey friends! If you missed my pop-up shop at Mercy Vintage last week, here's your chance to get some super-clearance pieces: I'm clearing out oodles of my ready-to-wear clothing since I'm switching over to mostly offering custom pieces (bags, hot pants, and vintage wool scarves will continue to be available ready-to-wear) and taking a rack to my buddies' yard sale. They're selling super cool collectibles, housewares, clothes, etc, since they're hip people of taste!
Sunday, May 26th, about 9:30 am onward, on Euclid between Virginia and Hilgard
Hope to see you there! – Amy
Hello friends of AC,

Here's my new design, I'm super excited about it!

The Kristin Skirt – AC Clothing and Bags

This oh so comfy and oh so flattering, playful skirt is created from my collection of fabulous vintage fabrics, cut full with an stripe insert of a contrasting print, with deep full pockets for free and easy wear, topped with a wide matching or contrast color elastic waistband.

I named this style for my dear friend Kristin, who loves beautiful colors and whimsical prints, is a marvelous sportswoman and dancer, and always dresses in a manner that never skimps on beauty, comfort, and function!


These skirts are made to order by request: you select your size and and fabrics / elastics you like from the original vintage fabrics and trims in my online store
https://www.etsy.com/shop/acafterglow?section_id=6224856
https://www.etsy.com/shop/acafterglow?section_id=5326517